What we do at Urban Reptiles
We are passionate about all things reptiles! Here at Urban Reptiles Pty. Ltd. we offer a range of services, including affordable snake relocations and reptiles demonstrations at parties, fetes and other events.
Don't take our word for it – here's what our clients say:
Arrived very quickly and saved me from panic
I arrived home to find a rather carpet python in the bedroom, Joshua answered the phone quickly and within 15 mins they were there to save the day ! As someone who has no idea what do do with snakes I was so glad they were able to assist. Definitely recommend
Great Service
Gave Joshua a call late night and they were at the property within the time specified. They removed a brown tree snake which was up on our back door. Highly recommended team! Thank you very much. – Nitesh, Oxley
Arrived fast and service was fantastic!
We have used Sandy and her team a number of times. As we have young kids we wanted the snakes removed as soon as possible. In all instances, Sandy was at our place incredibly fast. When her team arrived, the service was fantastic. We have had some huge snakes in very awkward places, but in all instances, the snakes were easily removed
5 out of 5 stars (based on 8 reviews)
Have one of our friendly staff helped you? Leave us a review on our contact us page!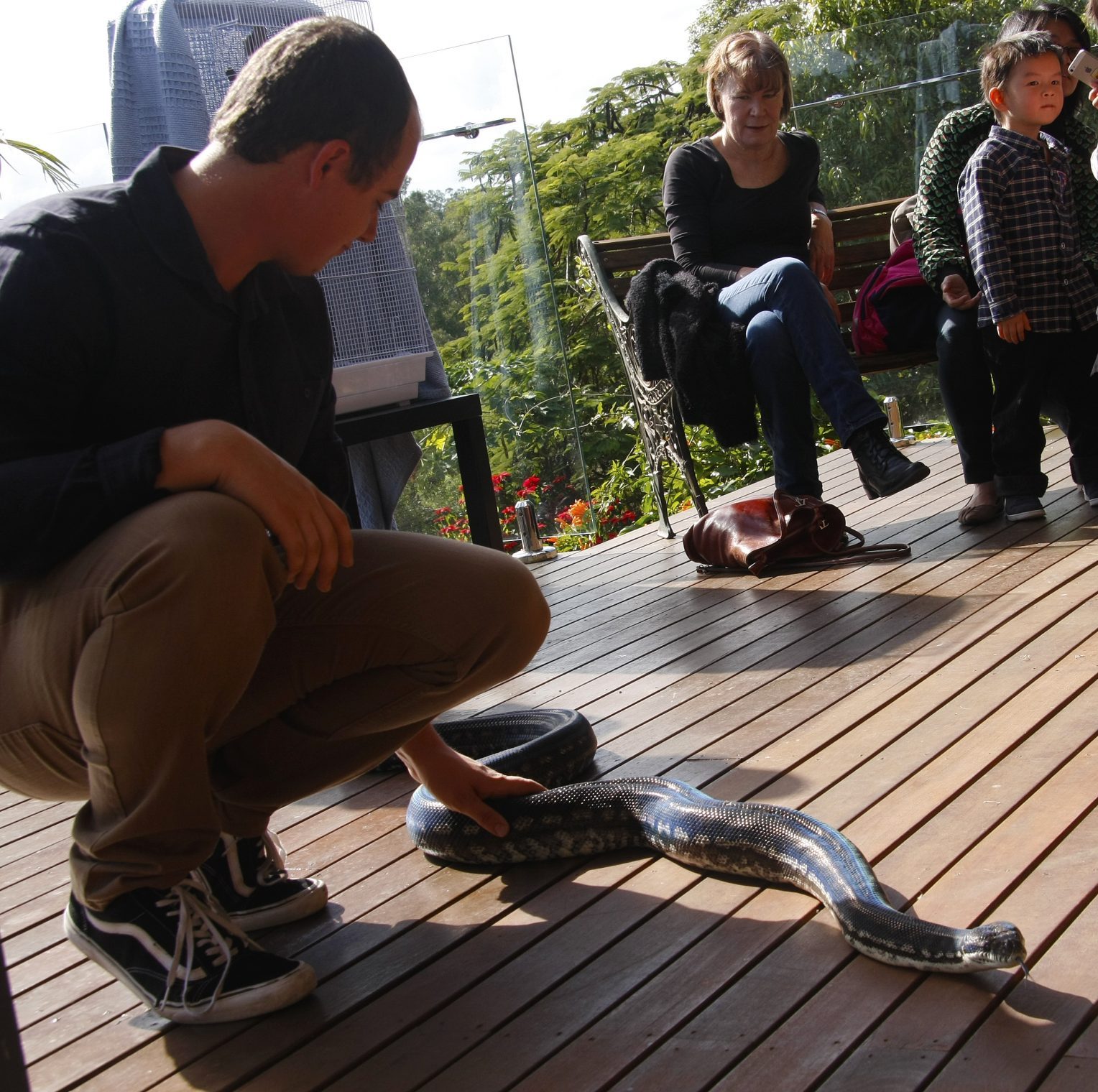 URBAN REPTILES
Snake Catcher and Reptiles Demonstrators
Urban reptiles are passionate about education, if you find a snake around your home feel free to call for free advice. We also love to help people interact with these animals in a safe way through parties and educational displays.
If there is a snake in or around your house that you are unsure about call us! When you find an injured reptile do not hesitate in calling us or feel free to call our friends at reptile rehabilitation QLD and we will make sure it is taken care of!
Reptile Rehabilitation QLD
Contact Us